No Passion without risk...
...leave the risk to us.
Superyacht Insurance Programme
Our comprehensive insurance solutions include hull insurance, liability insurance / P&I, crew welfare as well as pre-delivery and builder's risk insurance for new builds and major refits. Whether you own, manage or plan to purchase a vessel, Pantaenius will be happy to provide you with an individual risk assessment and bespoke insurance packages.
More Information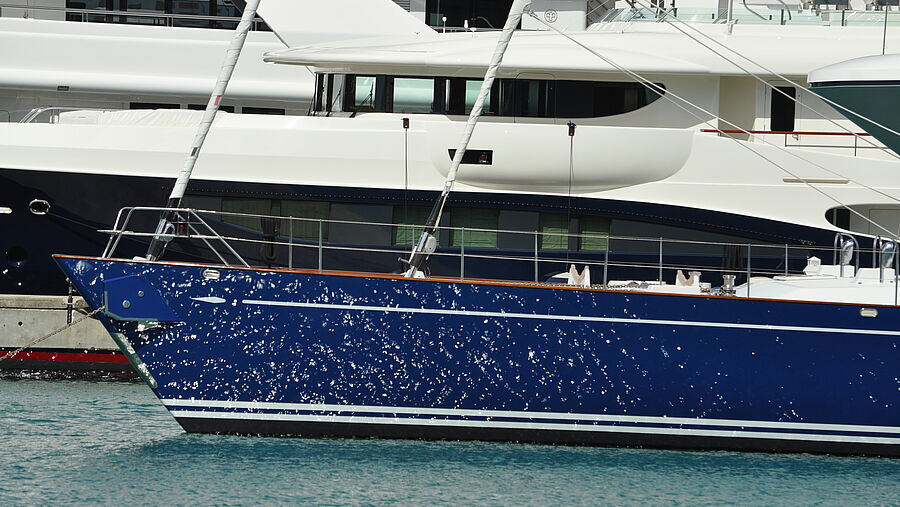 An introduction to Pantaenius Superyacht Insurance
Insurance For Your Superyacht: Highly Recommended
Protection for your vessel and yourself against the unexpected while on the water or elsewhere: That is what superyacht insurance should be all about. After all, accidents can happen to even the most seasoned skipper and boat owner and can turn into a huge financial burden very quickly. At Pantaenius, we know exactly what we are talking about: For more than 50 years, we have been providing our customers with all relevant types of boat insurance. As Europe's leading marine insurance specialist, we are happy to ensure that you are equipped with all essential coverage.
Your Individual Yacht Cover
In order to make sure that not only yourself but also your crew and vessel are properly insured, we offer superyacht owners different types of insurance all merged into our Superyacht Insurance Programme providing valuable benefits such as a cover for wear and tear, additional property cover and our renowned 24/7 service. The comprehensive programme includes all relevant types of insurance, e.g. liabilities such as third party liability regarding owner, guests and crew, owners liability to paid crew or personal accident insurance. Our charter cancellation insurance provides financial proctection in case of cancelled or abandoned charter trip. Do you have any questions regarding our superyacht insurance solutions? The Pantaenius crew is happy to assist you!