When extinguishing a fire can lead to explosion
Electric boats and yachts have been enjoying increasing popularity for several years. However, they are still relatively new on the market, especially in the high-power sector, and not everyone who decides in favour of environmentally friendly propulsion knows all of the associated requirements. Pantaenius explains the essential role played by the battery and why the thoughtless extinguishing of a fire on board can have devastating consequences for both man and yacht.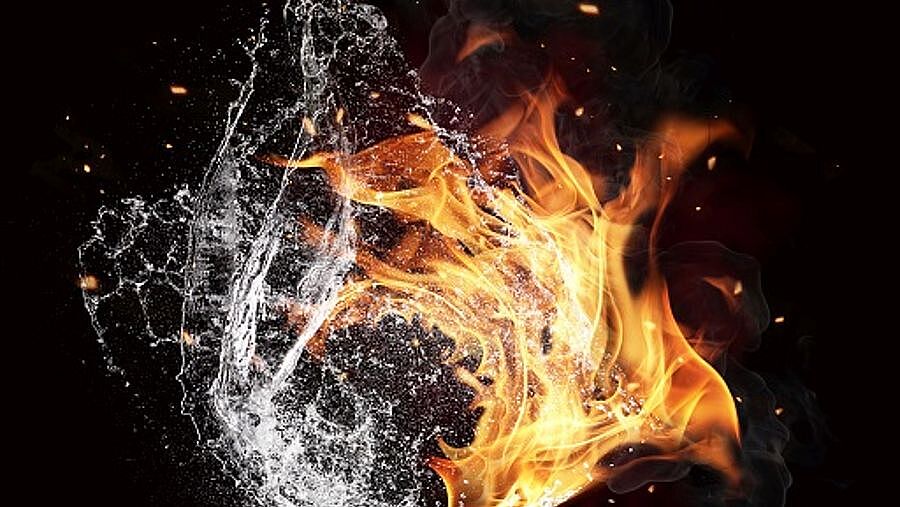 Inadequately maintained or incorrectly installed on-board electronics, as most people now know, can quickly become a primary threat to people and materials. Many conventional components are only conditionally suitable for use on board, where moisture and corrosion can easily lead to short circuits or increased contact resistance. The experts at Pantaenius Yacht Insurance know from years of experience how often a supposedly 'small cable fire' can lead to a total loss.
Unfortunately, boats with electric motors are particularly susceptible to this fate, as comparatively strong currents flow here compared to most conventional boats. In case of doubt, a marine electronics expert can check if the wiring of the on-board electronics or the drive has been carried out conscientiously and professionally, to the required safety standards.
When it comes to the fire
Once a fire has started, every second counts. If you try to extinguish a fire with water aboard a boat with an electric motor or lithium battery, you might be risking your life.
In addition to their long service life, lithium batteries not only have a large storage capacity, but can also release a lot of energy at once. As soon as a lithium battery is damaged by fire, the easily flammable substance can start to burn. Temperatures of over 1,500 degrees are quickly reached. It can be a similar case with a metal fire; at such high temperatures, the extinguishing water is split into hydrogen and oxygen - a highly explosive air mixture is created in a very short time, which can lead to an oxyhydrogen explosion when that mixture comes into contact with even the smallest source of ignition.
In the event of smoke formation or a fire on board, any water contact with the lithium battery should be avoided under all circumstances. Furthermore, all persons on board should leave the boat immediately and the extinguishing action should be left to trained emergency personnel. In some cases, even the fire brigade is unable to recognise what may be an electric boat, which takes its energy from a lithium battery.
In order to ensure the safety of the emergency personnel, this information should therefore be immediately communicated to them. In addition, there should a label on board indicating the presence of a lithium battery.

Unfortunately, there is still a considerable lack of information on how to handle special electrical equipment on board, and specialist consultants in this field are few and far between. For maintenance and repair work on an electric boat, owners should contact garages where employees trained in the electrical framework can take care of the matter.