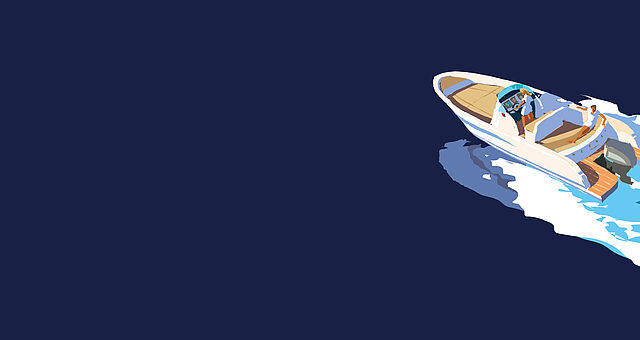 Europe's leading specialist
for yacht and boat insurance
If you have any questions or require advice regarding any of our insurance products please contact us. Our insurance advisors will be happy to help.
Optimal insurance cover for your boat
Take the safe course: By taking out the right insurance, you not only protect your own boat, but also yourself against damage caused by third parties. Our bespoke insurance solutions take your individual requirements into account ensuring you always have the best possible protection on board!
Hull Insurance
Yacht Hull Insurance from Pantaenius covers you for total loss and partial damage to your boat.
Protection against all risks
Agreed Fixed Value
New for Old
Our products for boat and yacht owners
What our clients say about us
Based on 97 Google reviews
Thomas Berg
11.10.2022
I had a good experience with Pantaenius and my contact person Iris Gräbeldinger who was professional and forthcoming.
Charlotte Alofs
15.09.2022
Very client friendly and service oriented. With Pantenius you get the proper help when you really need it.
V. Johnen
24.08.2022
Exceptional service - high level of expertise, supportiveness and reliability. One could not feel "safer" - Pantaenius is a partner, not just an insurance.
Kathryn "Ky" Hoyle
21.07.2022
First ever claim (and hopefully last...) and I was hand-held all the way by Keefer, who turned a stressful situation into a totally unstressful resolution - it was all very easy and I was guided with kindness, personal attention and follow-ups throughout. I'll definately be keeping my yacht insurance with Pantaenius:))
GRAN SOL
04.07.2022
Very satisfied with the way Raquel from Pantaenius has dealt with my case. Not a big one - just a berthing scratch - but solved with diligence and dedication. Thank you!