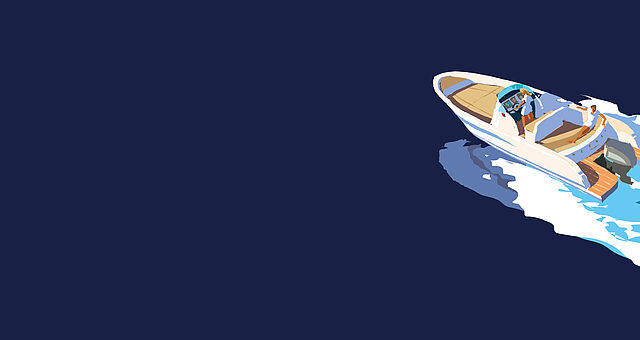 One of the UK's leading specialists for yacht and boat insurance
If you have any questions or require advice regarding any of our insurance products please contact us. Our insurance advisors will be happy to help.
Optimal insurance cover for your boat
Take the safe course: By taking out the right insurance, you not only protect your own boat, but also yourself against liability for damage caused to third parties. Our bespoke insurance solutions take your individual requirements into account ensuring you always have the best possible protection on board!
Hull Insurance
Hull Insurance from Pantaenius covers you for total loss and partial damage to your boat.
Protection against all risks
Agreed Fixed Value
New for Old
What our clients say about us
Based on 79 Google reviews
John Barrett
21.09.2022
When I really needed them, they were there. Professional, courteous, sympathetic and helpful. I was given help and support from first contact and my claim was dealt with quickly and with without fuss. You couldn't ask for anything better.
Aisling Hassell
14.09.2022
Pantaenius is a great company to work with for boat insurance. I always found them very responsive and helpful. Thankfully we never had to file a claim but they were very prompt in handling adjustments and updates to our policy. I would highly recommend them.
Richard Naylor
02.09.2022
We had a lightning strike in Rio Dulce, Guatemala. The assistance we received from Pantaenius was first class. This is my first claim ever since the 1975. While I have been involved with many claims as a marine surveyor. My personal and professional opinion remains the same. First Class Thank you
Александр Каклюгин
27.08.2022
I 'm sailing for about 40 years. For the last ten years my insurance company is Pantaenius. My experience shows me the company is perhaps the best insurance company on the sea. First, Pantaenius always broadly interprets his duties in favor of the client. And secondly - Pantaenius comes to the rescue immediately. You often cannot quickly contact the company yourself, at sea this is not always possible, but Pantaenius will always help promptly. Being at sea you understand that Pantaenius will always help. If you choose an insurance company - Pantaenius is the best choice!
Martyn Lee
23.08.2022
I am a client with Pantaenius , other than difficulty in spelling the name , and pricing,. I have had a good experience with them. The claims team are outstanding and practical , there is always a good response on to telephone enquiries and what feels like a customer focus . I would not be inclined to change unless the pricing became a determining factor .