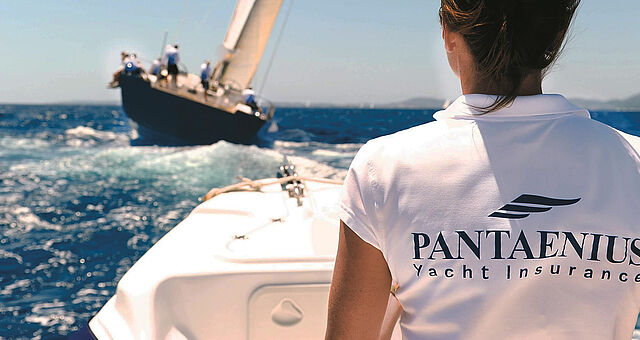 Europe's leading yacht insurance specialist
HOW IMPORTANT TO YOU IS THE REASSURING FEELING...
… of really being understood?
At Pantaenius, you talk to insurance experts from the yachting industry, not just with an anonymous call centre. This means we understand the needs of sailors and motorboat owners. We do not just give you the best advice; we also give lots of tips on damage prevention, safety, winter storage and much more.
… of being covered by the most popular boat insurance provider?
More than 100,000 owners already place their trust in our yacht insurance. Become a Pantaenius customer and you too can benefit from the most trustworthy insurance solutions on the market. Understandable, fair and transparent conditions make it easy to decide what is right for you, with us there are no stumbling blocks.
… of having financial security?
When you insure your yacht with us, you always know what value you will receive in the event of total loss. You can rest assured that you will not suffer any financial loss and will always be able to afford a new equivalent boat.
… of never being alone in an emergency?
We are there for you when you need us. In the event of an emergency, you can contact our claims experts around the clock. We are there to support you with advice, expertise and a network of 35,000 contacts all over the world. In serious cases, we will take immediate action to minimise any damage.
… of saving hard cash?
As a yacht insurance provider with decades of experience, we have an incomparable market overview when it comes to the valuation of sailing yachts and motorboats. We offer the most favourable rates for members of many watersports associations, for numerous vessel types and selected sailing areas. With us, you can save hard cash.