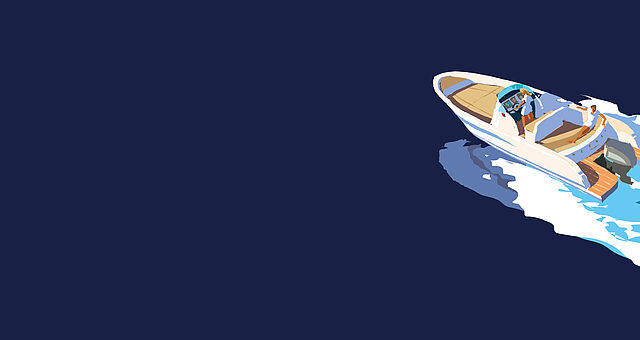 Your specialist for
yacht and boat insurance
Get covered!
You need insurane for your boat? Simply complete the following form and we will contact you as soon as possible with a personalized quote for your boat.
If you have any questions or require advice regarding any of our insurance products please contact us. Our insurance advisors will be happy to help.
Optimal insurance cover for your boat
Take the safe course: By taking out the right insurance, you not only protect your own boat, but also yourself against damage caused by third parties. Our bespoke insurance solutions take your individual requirements into account ensuring you always have the best possible protection on board!
Hull Insurance
Yacht Hull Insurance from Pantaenius covers you for total loss and partial damage to your boat.
Protection against all risks
Agreed Fixed Value
New for Old
Our product for boat and yacht owners
APPROVED BY FINANCIAL AUTHORITY
Pantaenius AB is an insurance intermediator and approved by financial authority. For more information please click here.