More than 100 years - Pantaenius
Pantaenius, named after the company founder Johann C. Pantaenius, was entered in the Hamburg register of companies in 1899. Shortly thereafter it made a name for itself in marine and transport insurance.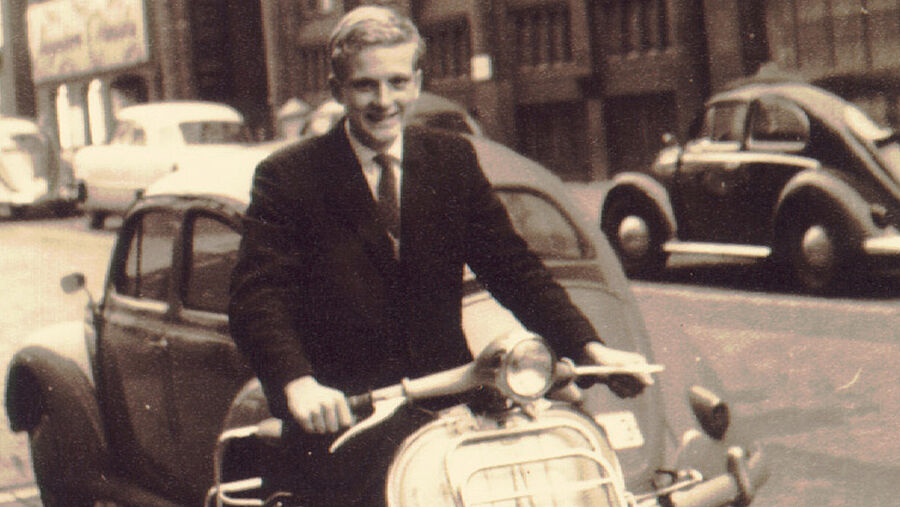 Harald Baum
International business relations and excellent contacts have been the basis of our successful business from the very beginning. In 1997, the division of Pantaenius created two legally independent companies: Pantaenius Insurance Broker GmbH, which continues the traditional insurance broker business, and Pantaenius GmbH, which specialises exclusively in yacht insurance.
What began at the door to the world soon continued as a success story throughout the globe. Today, Pantaenius serves more than 100,000 clients and operates branches on three continents. Whether as an insurance broker and risk partner for medium-sized businesses, as a specialist for boat and yacht insurance or an innovative provider of online boat insurance, the service and products that the traditional family business pursues in its activities are always extraordinary. It is no coincidence that the Baum family's motto is: Trust obliges.
Milestones of the company's growth:
1899 Founding of the insurance broker Pantaenius in Hamburg
1963 Harald Baum starts with Pantaenius
1970 Merger of Pantaenius through Harald Baum
1982 Founding of the Düsseldorf branch
1990 Founding of Pantaenius UK Limited in Plymouth/Great Britain
1994 Pantaenius GmbH founds branch in Skive/Denmark
1997 Founding branch in Monaco ( S.A.M Pantaenius Monaco)
1997 Founding of the Munich branch
1997 Co-Founding of the hlaGlobal Network
2000 Founding Pantaenius Versicherungsmakler Ges.mbH in Vienna/Austria
2003 Founding Pantaenius America Ltd. in Mamaroneck, New York/USA
2006 Founding Pantaenius S.L., Palma de Mallorca/Spain 2008 Founding Pantaenius AB, Malmö/Sweden
2012 Founding Pantaenius Australia Pty Ltd in Sydney, Australien
2018 Opening of a branch in Gdansk/Poland
2022 Founding Pantaenius Hellas Underwriting Agency