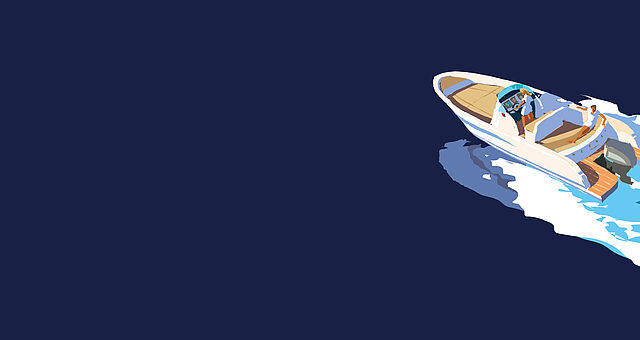 Europe's leading specialist
for yacht and boat insurance
If you have any questions or require advice regarding any of our insurance products please contact us. Our insurance advisors will be happy to help.
Optimal insurance cover for your boat
Take the safe course: By taking out the right insurance, you not only protect your own boat, but also yourself against damage caused by third parties. Our bespoke insurance solutions take your individual requirements into account ensuring you always have the best possible protection on board!
Hull Insurance
Hull Insurance from Pantaenius covers you for total loss and partial damage to your boat.
Protection against all risks
Agreed Fixed Value
New for Old
Our products for boat and yacht owners
What our clients say about us
Based on 78 Google reviews
robert balasa
21.09.2023
Pantaenius...a crew of true professionals who make the "adventure" of concluding an Yacht Insurance much easier for yacht and boat owners as well as for all third parties involved in this process
Viorel Fuerea
22.08.2023
Very good experience with Pantaenius! They are responsive and helpful. Please watch out for automatic renewal if you are not going to be in the water continuously. Most probably will continue using them for the foreseen future.
Lyudmila Teneva
13.06.2023
Excellent service and very professional attitude towards customers, adequate and quick response to insurance events!Bravi!Thank you!
John Miles
21.03.2023
The insurance application for our Bavaria 40 was handled smoothly and efficiently by Pantaenius (Vienna). Our questions and modifications to the policy were processed quickly and this allowed us to conclude the contract without delay. The annual insurance premium is reasonable. Pantaenius is a good choice for other boat owners.
Raul Maier
18.08.2022
Very professional. They answerd me very fast and prompt every question I had. I don't have any comparison with others, but with such quality services and customer relation for sure I will not have any comparison soon.