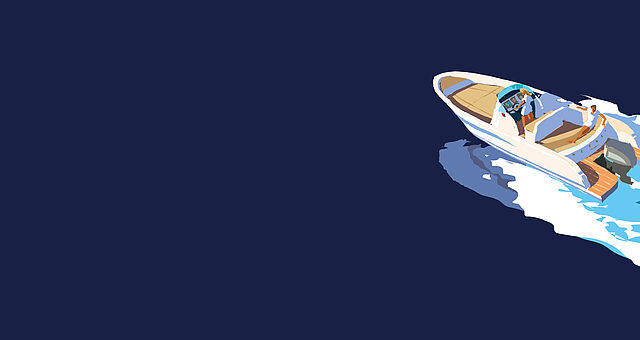 Europe's leading specialist
for yacht and boat insurance
If you have any questions or require advice regarding any of our insurance products please contact us. Our insurance advisors will be happy to help.
Optimal insurance cover for your boat
Take the safe course: By taking out the right insurance, you not only protect your own boat, but also yourself against damage caused by third parties. Our bespoke insurance solutions take your individual requirements into account ensuring you always have the best possible protection on board!
Hull Insurance
Hull Insurance from Pantaenius covers you for total loss and partial damage to your boat.
Protection against all risks
Agreed Fixed Value
New for Old
Our products for boat and yacht owners
What our clients say about us
Based on 63 Google reviews
Raul Maier
18.08.2022
Very professional. They answerd me very fast and prompt every question I had. I don't have any comparison with others, but with such quality services and customer relation for sure I will not have any comparison soon.
Pavol Andrašík
07.03.2022
I and our company is very satisfied with services from Pantaenius, we appreciate pro-client approach and profesionality.
Travelling on container vessels
28.06.2021
Thank you, Pantaenius Wien, for your professional assistance through out the insurance process. We thank you for your support, advice, cooperation and kindness. We highly recommend your service to anyone in need of insurance.
radovan zelik
28.06.2021
We have tried a few insurance companies to cover our boat. We are happy to have our boat covered by PANTAENIUS as terms and conditions were clearly formulated and communication with Vienna office was swift. Makes sailing more enjoyable when conditions get rough.
Nora Hodeckova
31.05.2021
We had a boat insured with this company for many years. The workers in the office in Vienna were always very helpful and friendly. I can only recommend their services.