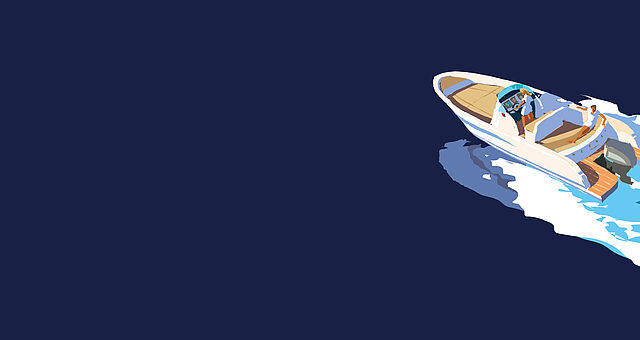 Europe's leading specialist
for yacht and boat insurance
If you have any questions or require advice regarding any of our insurance products please contact us. Our insurance advisors will be happy to help.
Optimal insurance cover for your boat
Take the safe course: By taking out the right insurance, you not only protect your own boat, but also yourself against damage caused by third parties. Our bespoke insurance solutions take your individual requirements into account ensuring you always have the best possible protection on board!
Hull Insurance
Yacht Hull Insurance from Pantaenius covers you for total loss and partial damage to your boat.
Protection against all risks
Agreed Fixed Value
New for Old
Our products for boat and yacht owners
Based on 298 Google reviews
Piotr
11.05.2023
Excellent service, the easiest method to insure your yachting experience in every way. Same goes to handling the claims, easy and paid in no time. I recommend to all that heading to the sea.
Konstantinos PERISTERAS
14.04.2023
Extremely professional services and super quick resolution of the matter that came up with a collision
Stefan Harries
03.04.2023
Quick response. Friendly communication. Fast payment. Excellent handling of the damage that my boat suffered.
Dan Borugã
19.10.2022
Versatile insurance products, trustworthy and hassle-free. Professional service, smooth procedure, best experience with customer service!
Robert Gajda
13.10.2022
Solid insurance. The claim was handled very efficiently and professionally after presenting the documentation and the refund amount was immediately transferred to my account. I highly recommend Pantaenius.