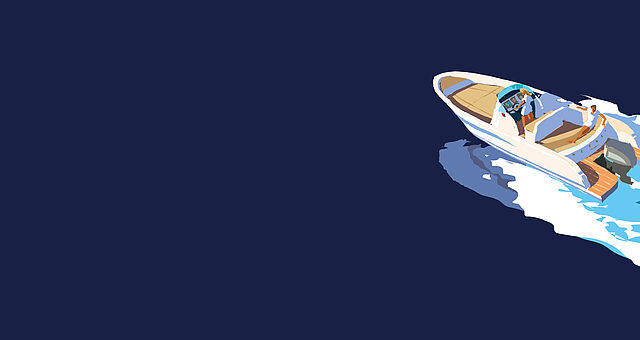 Europe's leading specialist
for yacht and boat insurance
If you have any questions or require advice regarding any of our insurance products please contact us. Our insurance advisors will be happy to help.
Optimal insurance cover for your boat
Take the safe course: By taking out the right insurance, you not only protect your own boat, but also yourself against damage caused by third parties. Our bespoke insurance solutions take your individual requirements into account ensuring you always have the best possible protection on board!
Hull Insurance
Yacht Hull Insurance from Pantaenius covers you for total loss and partial damage to your boat.
Protection against all risks
Agreed Fixed Value
New for Old
Our products for boat and yacht owners
What our clients say about us
Based on 980 Google reviews
Dave
27.04.2023
Increadible fast answer for proposal. The proposal is fully explained and easy to understand. Wish all my insurance policies were that clear.
G. Malpas
29.03.2023
Pantaneius have been excellent in assisting with my yacht insurance both for long-haul transportation and sailing in the Mediterranean. They have been quick and thorough in answering the many questions and concerns I have whilst arranging this from a remote location. Highly recommended.
Mario Saronne
11.03.2023
All the personnel has been very helpful and kind. The payment was swift and exact! This is reassuring for future sails!
Dave Shanahan
06.03.2023
Have had many boats with Pantaenius including my new Lagoon 46 now in the Med and have found they competitive, easy to work with, very clear covers and great service
Pegasus France-Microlight school
29.11.2022
An absolute pleasure to deal with this company. They were very efficient with my claim and I would insure with this company again with any hesitation.