ALL-ROUND PROTECTION FOR TRIP, SKIPPER AND CREW
With Pantaenius charter insurance, nothing stands in the way of your carefree charter holiday. No matter whether it's a few days or several weeks, bareboat, cabin or skipper charter. Choose the duration of your cruise, crew size and insurance solutions according to your individual needs. The contract is concluded online in just a few steps.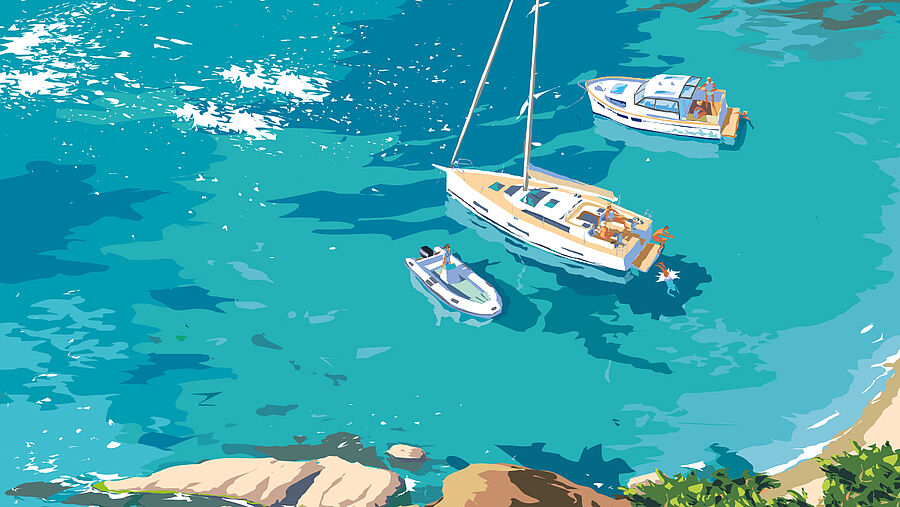 New: Flexible coverage
It's easy to put together your own personal insurance package: After asking a few general questions about your planned charter, you can configure our insurances according to your wishes.
All charter insurances can be booked individually or in combination.
Buy now
Duration of the trip from 1 to 60 days

For 1 - 16 crew members

Travel Cancellation Insurance for charter, travel and hotel costs

Entire boat or cabin charter
Buy now
Pantaenius Charter Insurance
Please note that Charter Insurance is only offered by Pantaenius GmbH, Germany. This link will forward you to the website of Pantaenius GmbH, Germany. If you have selected your insurance cover and entered the details of the policyholder, you will receive an e-mail with an activation link to close the contract.

Note: German law will apply for the Pantaenius Charter Insurance.
continue
close
Further information on Pantaenius Charter Insurance
Would you like more information on our charter insurances or are you looking for premium examples, frequently asked questions or downloads? Please follow the link below to our website of Pantaenius GmbH, Germany. There you can also compile and purchase your charter insurance.
Please note that the conditions are based on German law.