Protection from one of the UK's leading specialists
If you're a recreational angler, our Motor Boat Cover and the personal effects cover that includes fishing gear, may be just what you are looking for. Fishing vessels can differ just as fishing trips can – and as a consequence, requirements towards a suitable fishing boat insurance will vary from boat owner to boat owner. At Pantaenius, you will find just the right insurance for your fishing vessel (monohull or catamaran), other small angling boat or RIB. Unlike many other insurers, we will also insure your fishing equipment along with your boat. Contact us now to request a quote for your watercraft!
Insure your Fishing Boat
Find the right insurance cover in just a few steps. Getting a quotation is easy. Simply complete our online enquiry form and leave the rest to us.
Request a quote
Fishing equipment included

Always available in case of a claim

Many boats can be insured online
Request a quote
Pantaenius Motor Boat Cover - What is included?
12 month in commission policy
24/7 Emergency Claims Helpline
Third Party Liability policy
Skipper Liability included
Mechanical breakdown of engines and machinery
Emergency assistance and towage
Agreed Fixed Value
Agreed Fixed Value hull policy, with a fixed sum insured that cannot be challenged or "averaged" in the event of a total loss claim.
Generous Geographical Limits
Subject to vessel size and suitability our standard limit allows up to 20 miles offshore/from a safe haven (within your agreed cruising area).
Mechanical Breakdown of engines and machinery
Cover for mechanical breakdown of engines and machinery up to 5 years of age, with only the failed part excluded (limits apply).
Misfueling / Contaminated Fuel
Cover for damage to engines and machinery caused by misfuelling or by contaminated fuel (limits apply).
Fishing Gear included
Include your fishing gear and equipment within your overall sum insured and it's covered automatically (needs to be specified if in excess of 2% of the hull value or over £2,500).
24/7 Emergency claims helpline
24 hour, 365 days per year claims helpline operated by our own in house staff with no use of outsourced call centres.
Emergency assistance and towage
Cover for emergency assistance and towage included as standard.
12 month in commission policy
12 month in commission policy with no enforced lay up period or added cost for year round cover.
Your Tailored Fishing Boat Insurance
Protection against the unexpected – even the most seasoned fishing boat's owner or skipper is not immune to challenging situations on the water that can sometimes lead to damage and the resulting financial loss. Years of experience in the boat insurance market has taught us at Pantaenius that Insurance for your fishing boat is highly advisable. As leading experts, we offer you the ideal cover for all types of boats and demands on your private fishing trips. Yacht Third Party Liability Insurance is considered to be one of the most important and at the same time basic covers. Our Hull Insurance is also highly recommended because it offers comprehensive protection for your vessel should damage occur. Furthermore, policies such as Legal Expenses Insurance or Personal Accident Insurance could also be sensible additions.
Protection For Both Your Boat And Fishing Equipment
At Pantaenius, the cover does not end with your watercraft: Insuring your fishing gear separately can be quite expensive. To provide you with the best possible cover, we include cover for your fishing equipment in our comprehensive fishing boat insurance's fixed sum insured. As a consequence, our policy covers damage to boat, engine and also reels, rods or all other fishing gear being used on the boat (exclusions apply – please request full details for full details). To add your equipment while requesting a quote, just let us know its value combined with the boat's value in the field named "hull and equipment".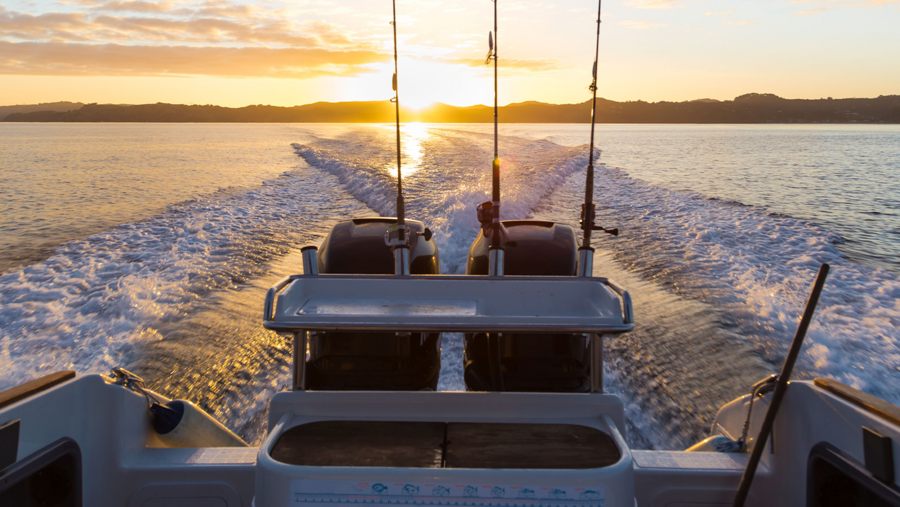 We need your consent to load the youtube service
We use Youtube to embed content. This service may collect data about your activities. Please accept the marketing cookies to agree to use this service and view the content.
Mike Wimbrigde about Pantaenius' Fishing Boat Insurance