Pantaenius supports the Wetwheels Foundation
Pantaenius UK are proud to be involved with The Wet Wheels Foundation as Inclusivity Partner. This amazing organisation offers unique opportunities for disabled and disadvantaged people of all ages – including those with multiple, profound and complex disabilities to access the water.
The Wetwheels Foundation was founded by disabled yachtsman and adventurer, Geoff Holt MBE, in 2010 to provide barrier free boating opportunities for disabled people to access the sea. Keep an eye on this page for our fundraising activities and please donate using the link below if you would like to help in their great work.
Thank you!
Long-term commitment & future events
Pantaenius UK has today announced they will be continuing and increasing their support for the Wetwheels Foundation.
With Wetwheels going from strength to strength, expanding the fleet into the City of Edinburgh this springtime, Torbay in 2024 and new plans for Wales and East Anglia, this collaborative partnership will also see both organisations jointly promoting the charity at a variety of events. The number of individual experiences on offer is also set to increase, including a week of on-water opportunities in July and working together at the Southampton International Boat Show.
SOLENT PLATINUM JUBILEE CELEBRATIONS
Pantaenius UK were delighted to have been able to assist The Wetwheels Foundation assemble 5 of their fleet for the Solent Platinum Jubilee celebrations in Cowes on 6th August 2022. A charity breakfast at the Royal Yacht Squadron was followed by the sailing and motorboat community coming together on the water with over 400 boats welcoming HRH The Princess Royal (Patron of Wetwheels) and Vice Admiral Sir Tim Laurence. The Princess boarded the Wetwheels Hamble catamaran in Cowes and made her way out to HMS Severn where she reviewed the fleet as they passed. A spectacular Spitfire display added to the parade to create a day to be remembered for many years to come.
A fundraising 'Lunch on the Terrace' supported by Pantaenius UK completed the day's activities at Cowes Yacht Haven with supporters, staff and guests of The Wetwheels Foundation in attendance. The event raised over £12,000 for the charity to help them to continue in their fantastic work of providing barrier free boating to all.
images from the Solent Platinum Jubilee celebrations in Cowes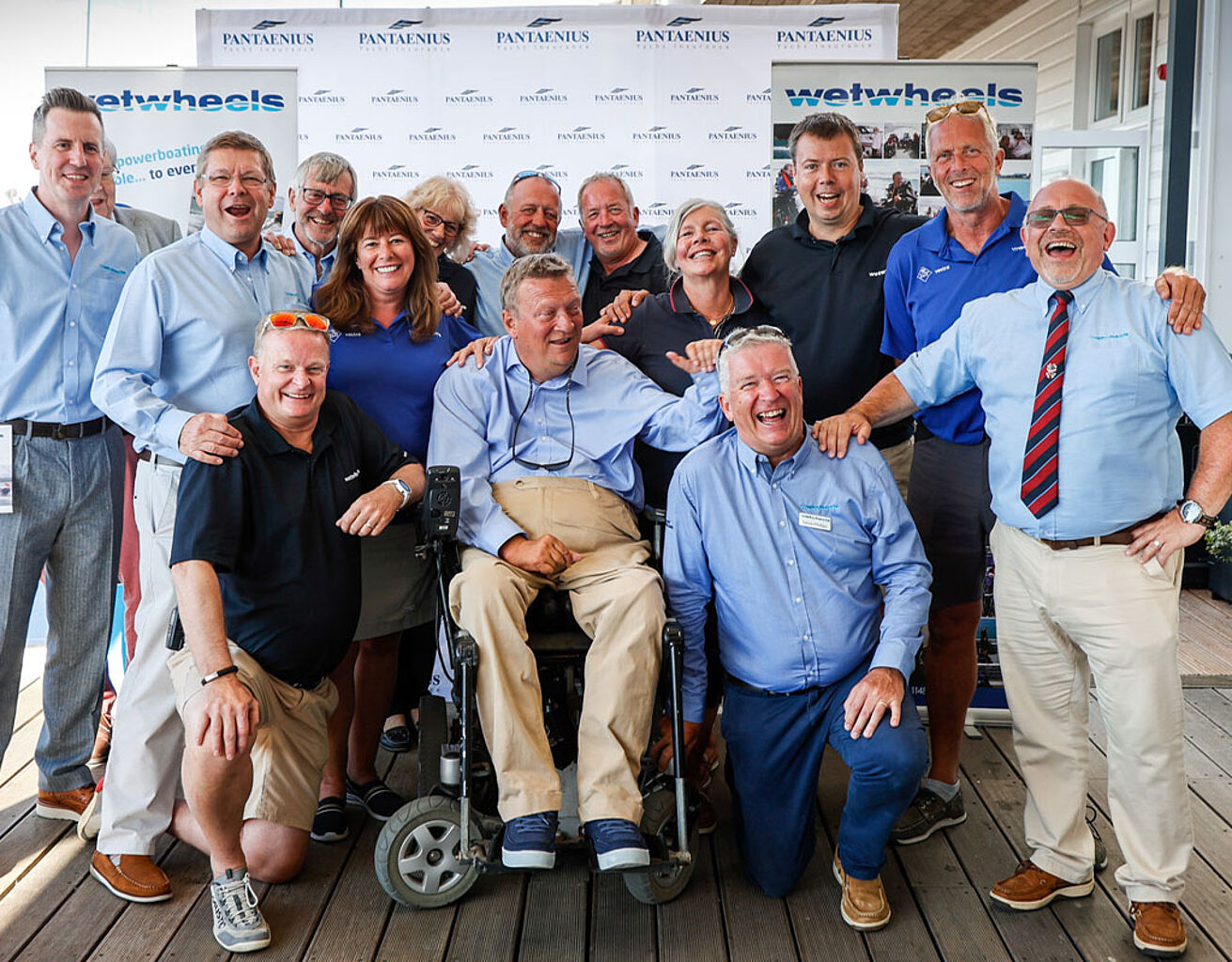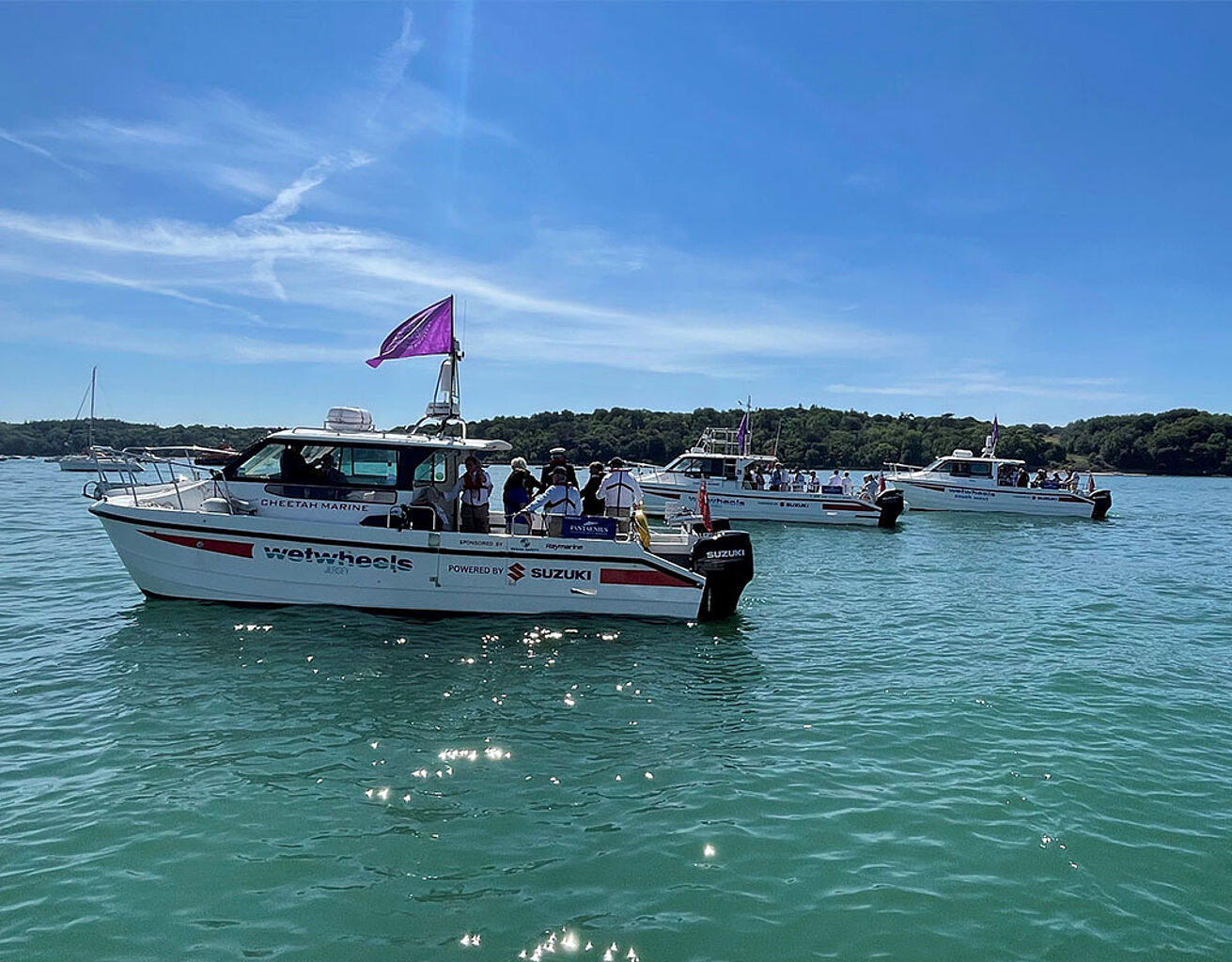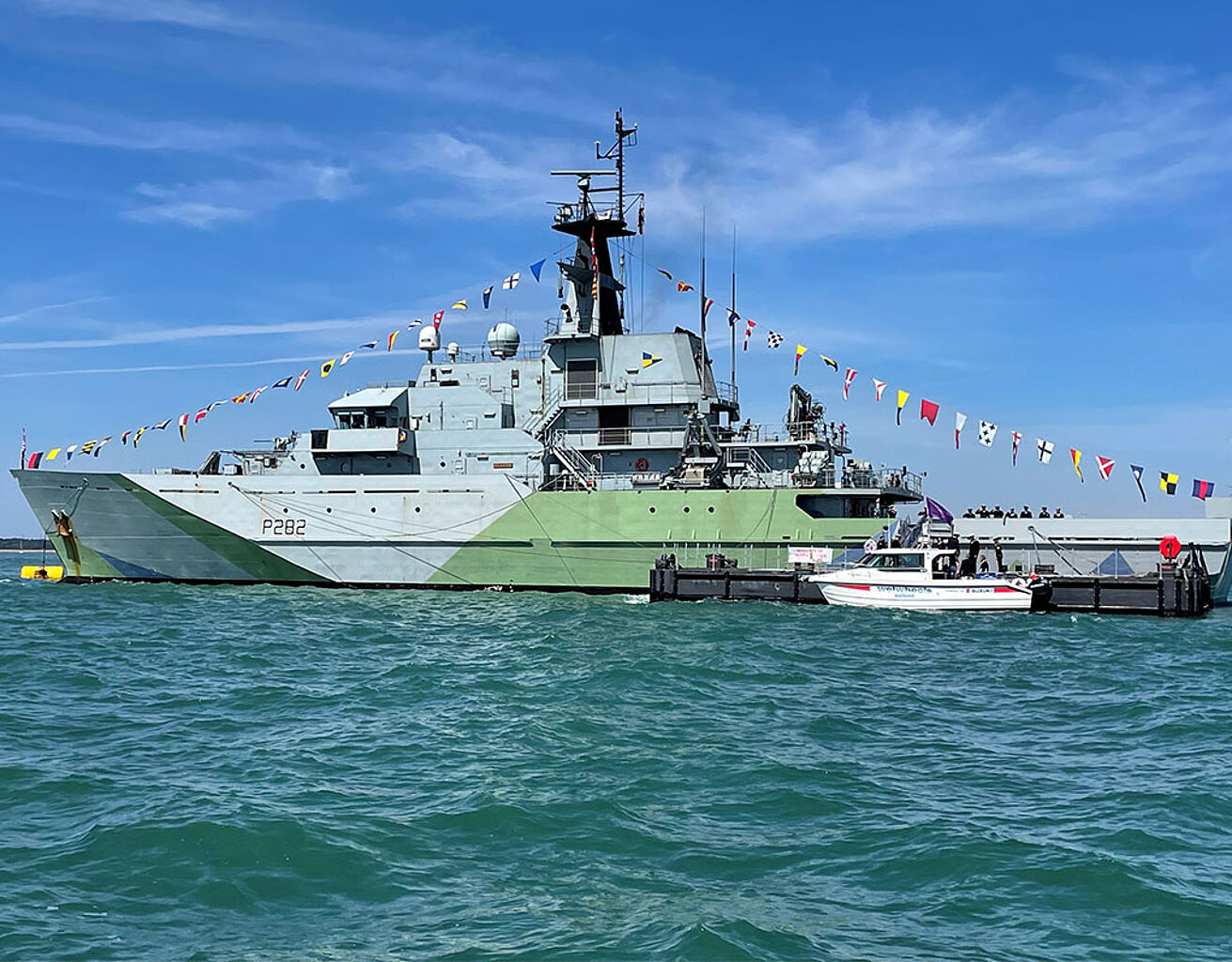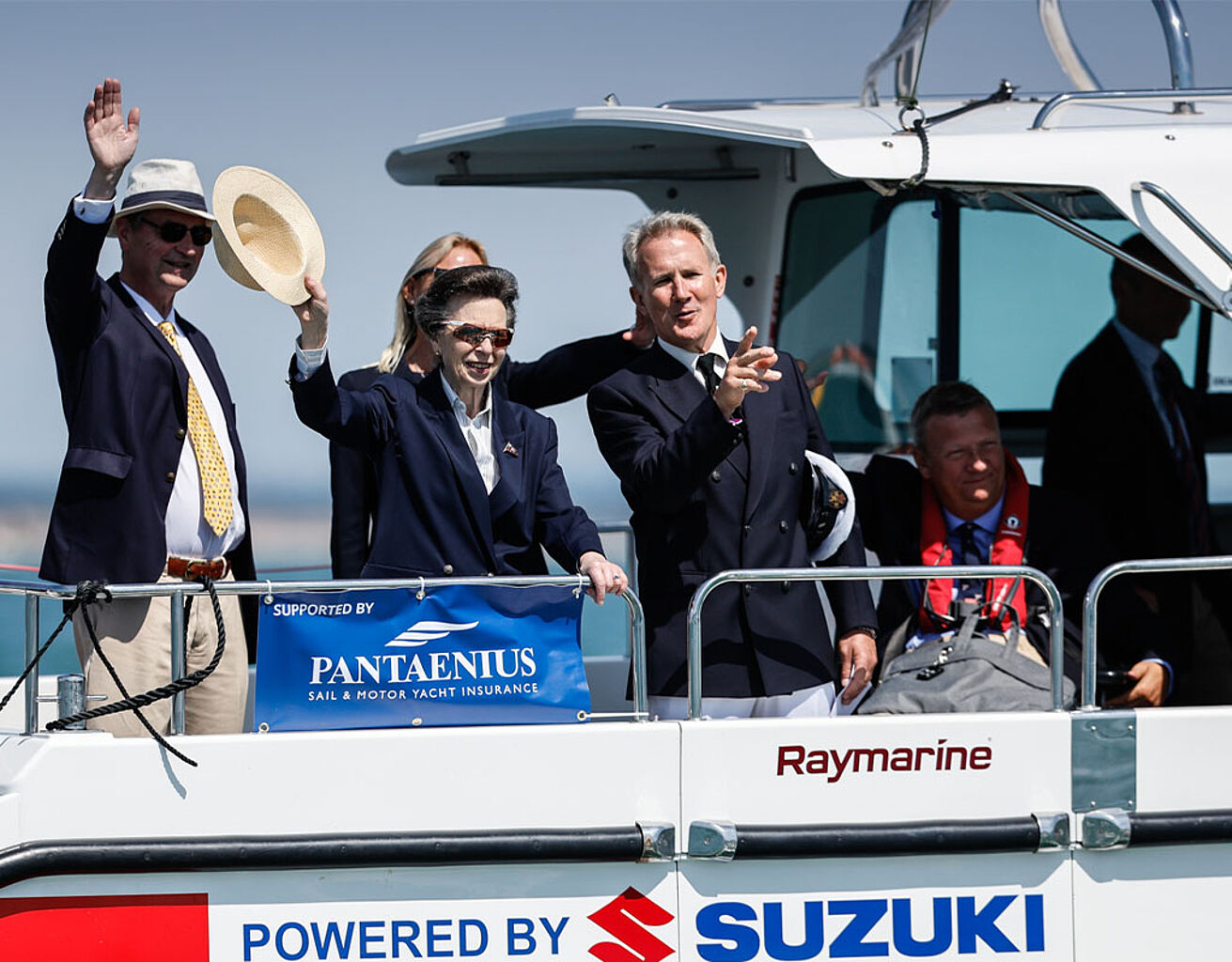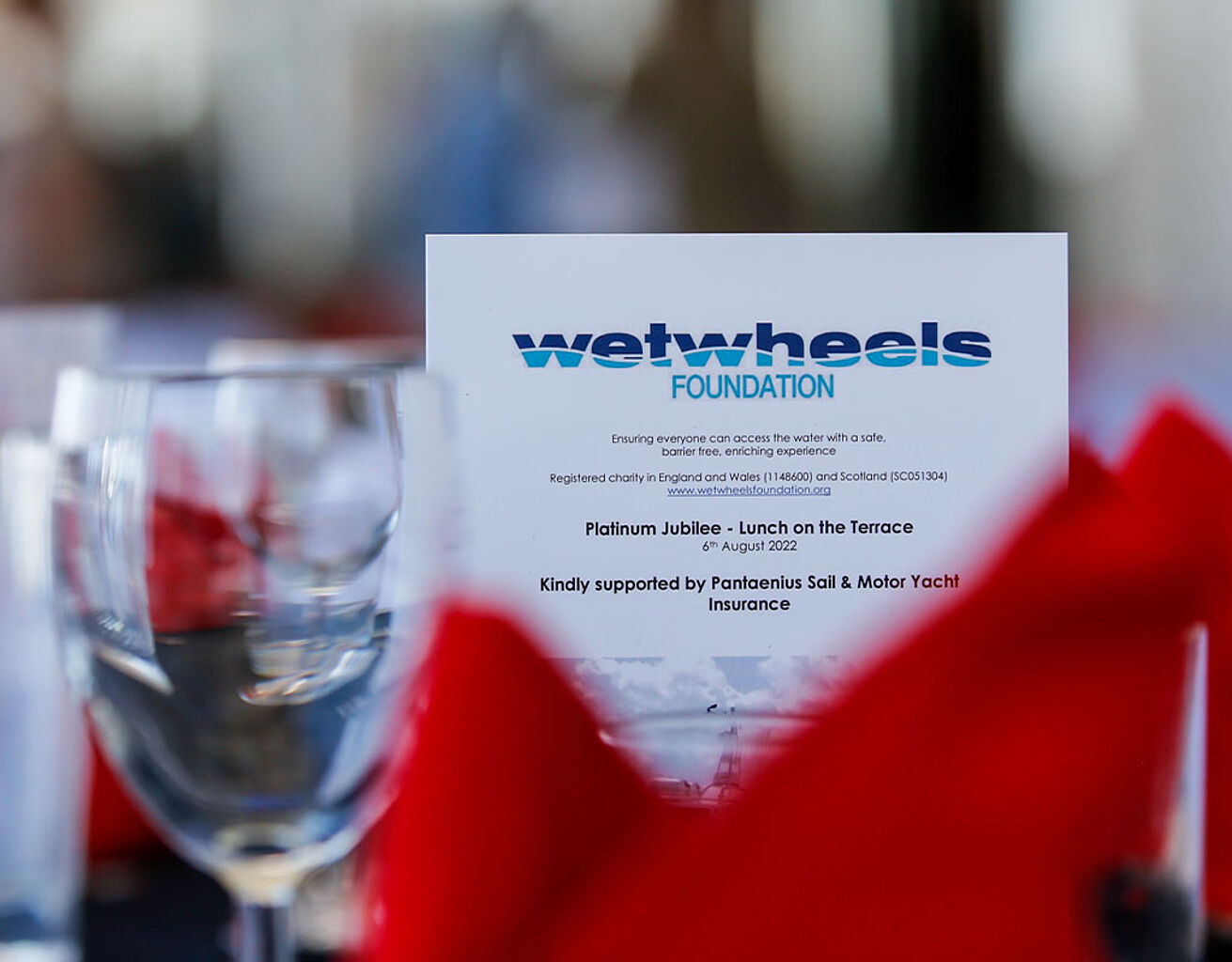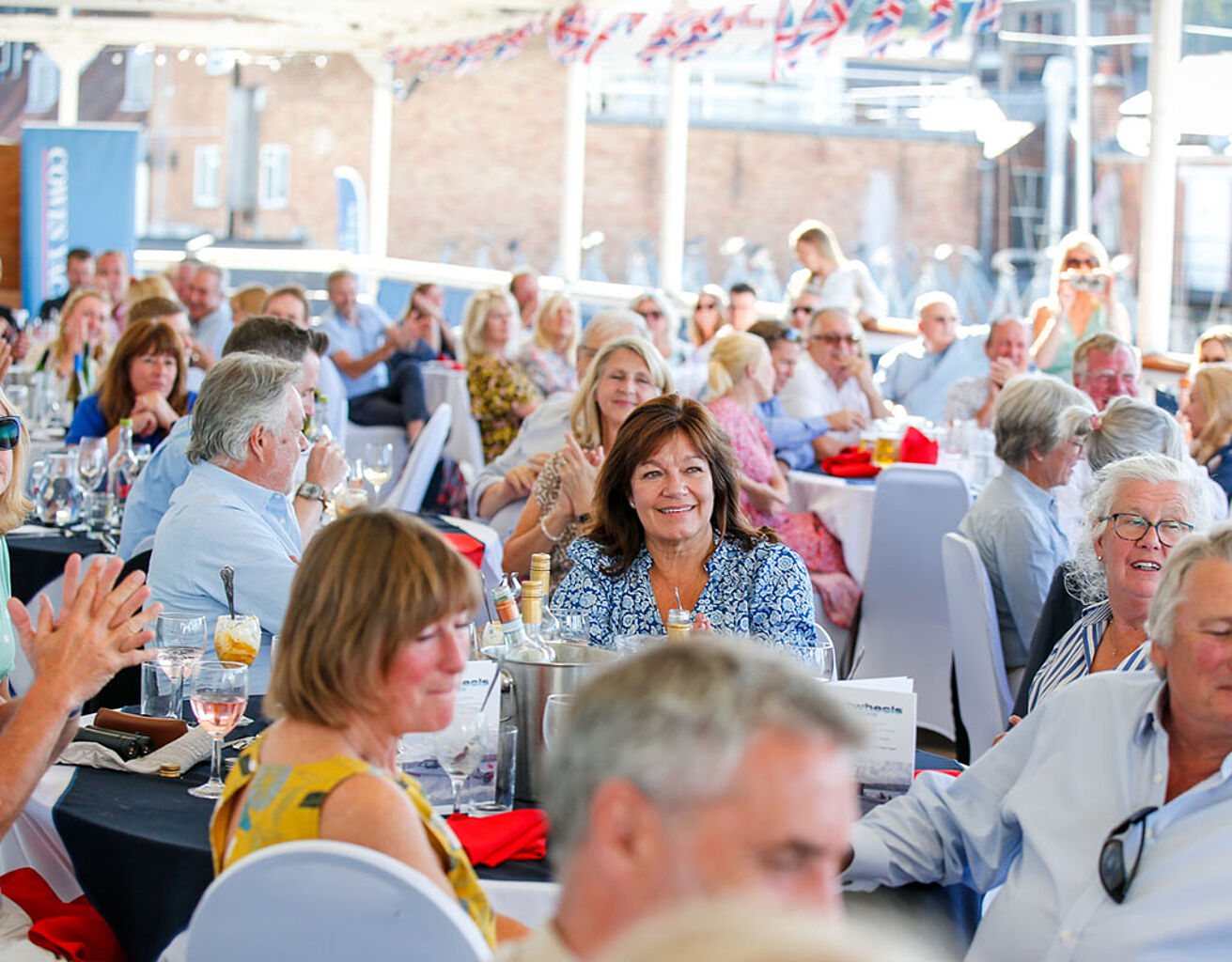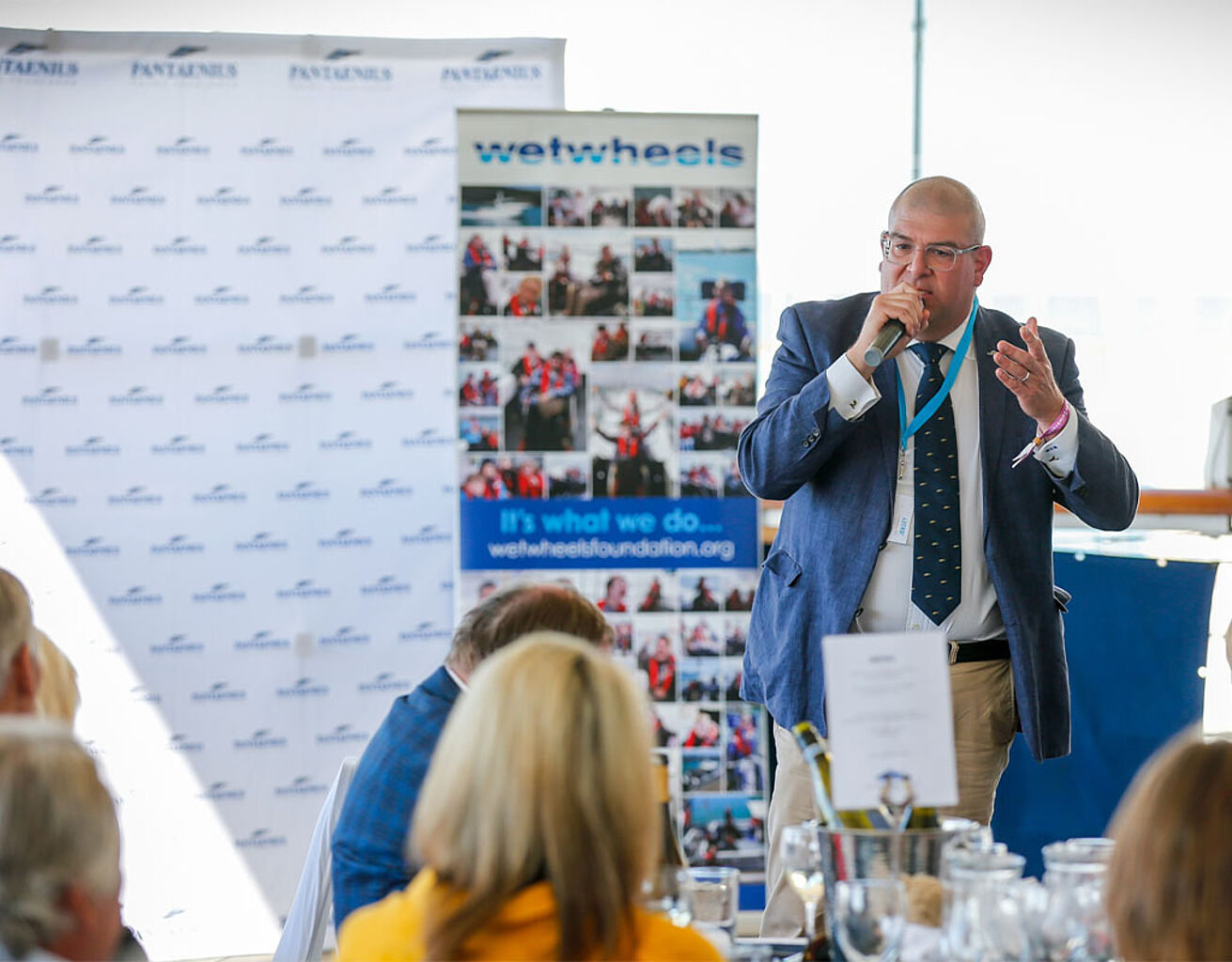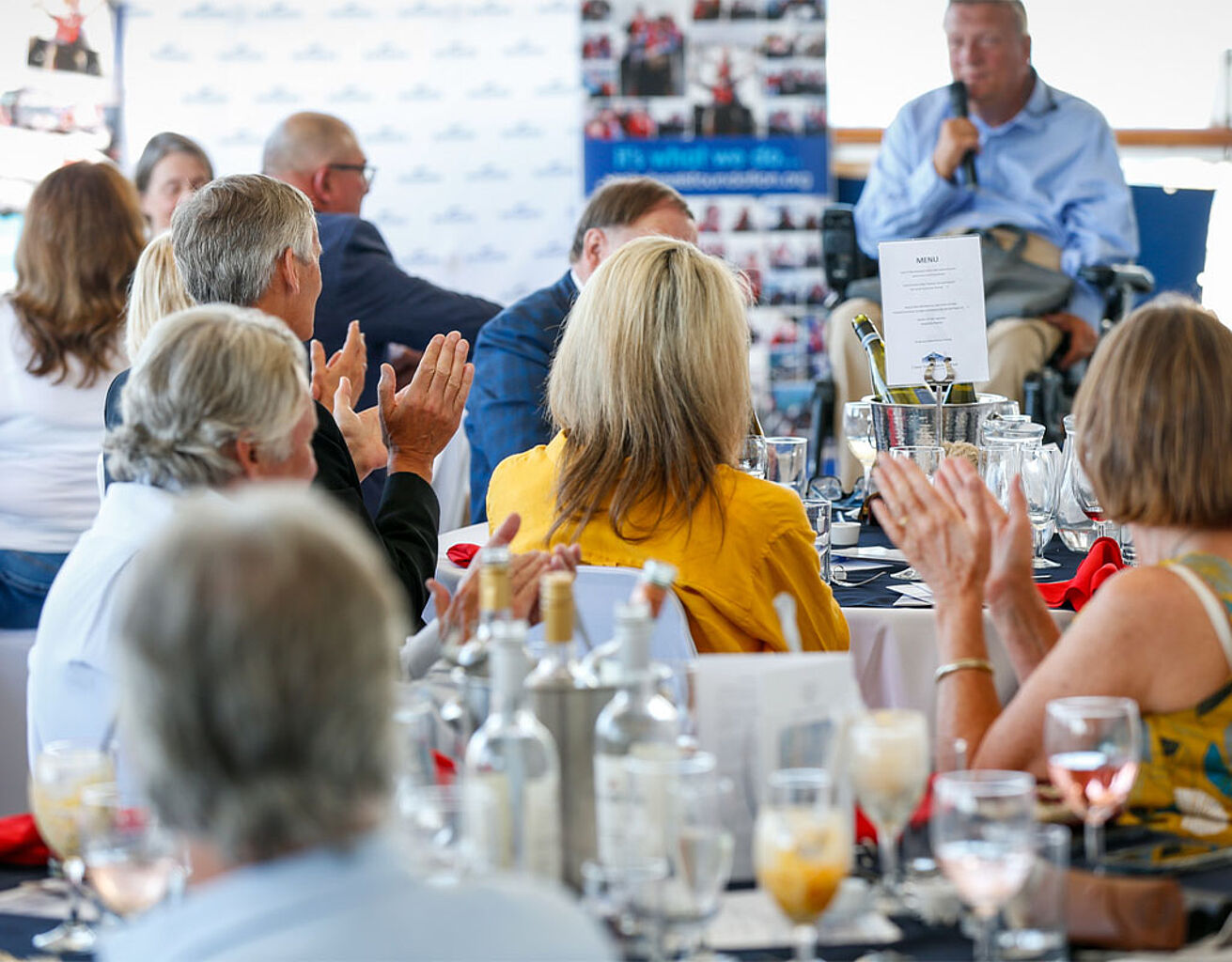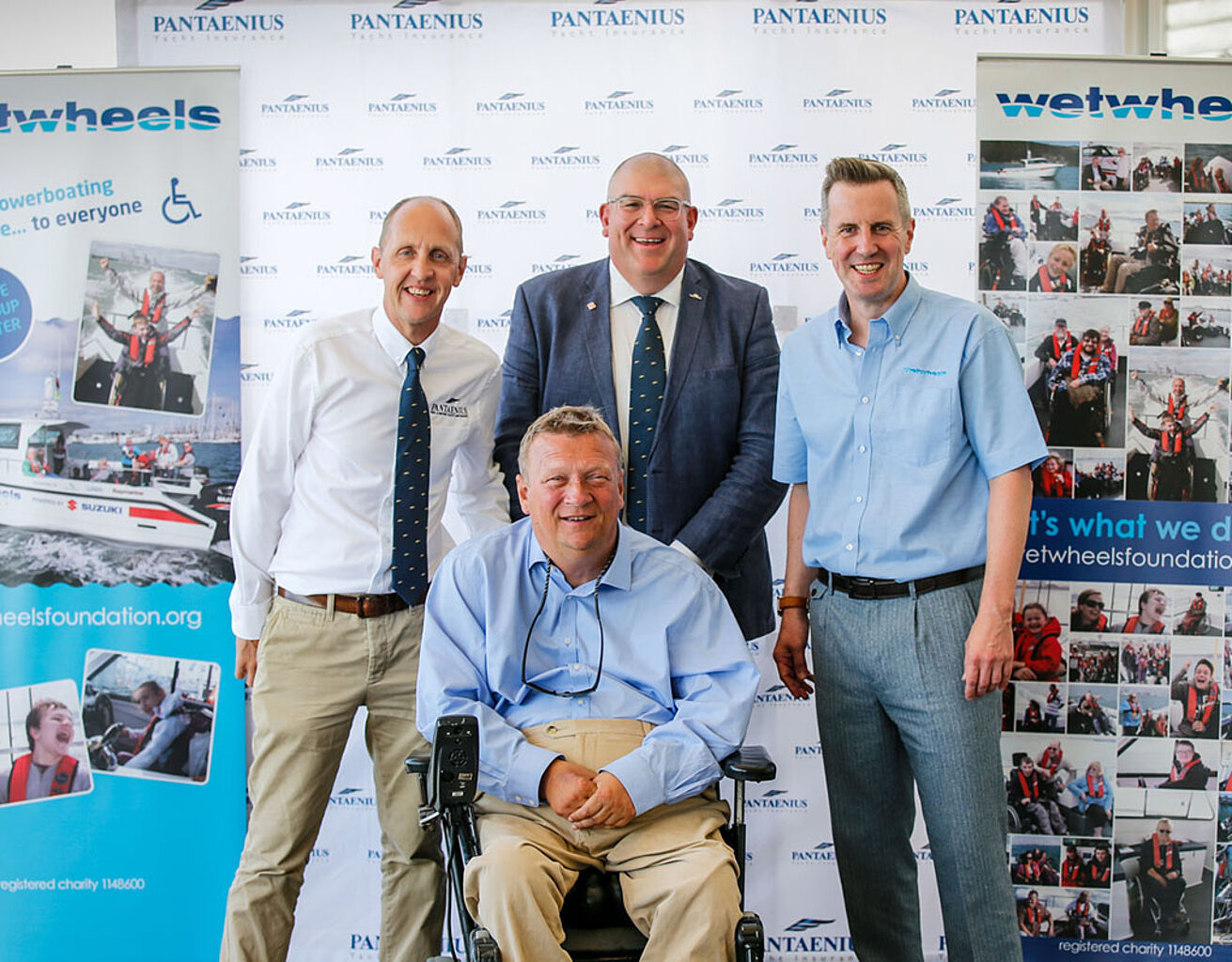 Southampton Marathon - Sunday 24th April 2022
Team Pantaenius joined the Wetwheels Foundation runners in this fundraising run. Client Hub Executive, Patrick Dawes and Head of Commercial Partnerships, Simon Hedley, along with daughter Darcy entered the 10k category with a goal of raising as much money as possible within a sub 1 hour time! Simon managed a personal best of 55 minutes and 8 second with Patrick managing 49 minutes and 15 seconds. With additional contributions from event sponsors ABP and Gift Aid, the team raised over£1200. You can still sponsor our team here:
Make your own donation
We will also be asking our policyholders if they would like to donate any smaller premium refunds or cancellation return premiums to The Wetwheels Foundation as another way to help generate further much needed funds. If you would like to make your own donation please do so by clicking here: