Comprehensive cover at competitive premiums
If you've got a Motor Boat then Pantaenius has the policy for you. We've launched the Pantaenius Motor Boat Cover Policy which offers not only All Risks Hull cover and a dedicated Third Party policy but a competitive premium as well. This specialist Motor Boat Cover has been developed with the motor boat owner in mind and includes cover for mechanical breakdown of engines and machinery plus damage caused by misfuelling.
Get a quote
Insure your Motor Boat
Find the right insurance cover in just a few steps. Getting a quotation is easy. Simply complete our online enquiry form and leave the rest to us.
Request a quote
Comprehensive or Third Party Liability only cover options available

Always available in case of a claim

Many boats can be insured online
Request a quote
Pantaenius Motor Boat Cover - What is included?
12 month in commission policy
24/7 Emergency Claims Helpline
Third Party Liability policy
Skipper Liability included
Mechanical breakdown of engines and machinery
Emergency assistance and towage
Agreed Fixed Value
Agreed Fixed Value hull policy, with a fixed sum insured that cannot be challenged or "averaged" in the event of a total loss claim.
24/7 Emergency claims helpline
24 hour, 365 days per year claims helpline operated by our own in house staff with no use of outsourced call centres.
Skipper Liability included
Third Party Liability policy extended to cover the policyholder when skippering a borrowed or chartered motor boat.
Emergency assistance and towage
Cover for emergency assistance and towage included as standard.
12 month in commission policy
12 month in commission policy with no enforced lay up period or added cost for year round cover.
Third Party Liability
Third Party Liability policy offering a £5 million policy limit as standard with the option to increase limit to £9 million.
Mechanical breakdown of engines and machinery
Cover for mechanical breakdown of engines and machinery up to 5 years of age, with only the failed part excluded (limits apply).
Cover for loss or damage to fuel
Cover for damage to engines and machinery caused by misfuelling or by contaminated fuel (limits apply).
Why not ask us for a quotation?
Discover our renowned service and competitive premiums for Motor Boat insurance and get a quote today.
With our broad and reliable cover taking out a Pantaenius policy means insurance can be the last thing on your mind. So join the 100,000 boat owners who already insure with Pantaenius and leave the risk to us.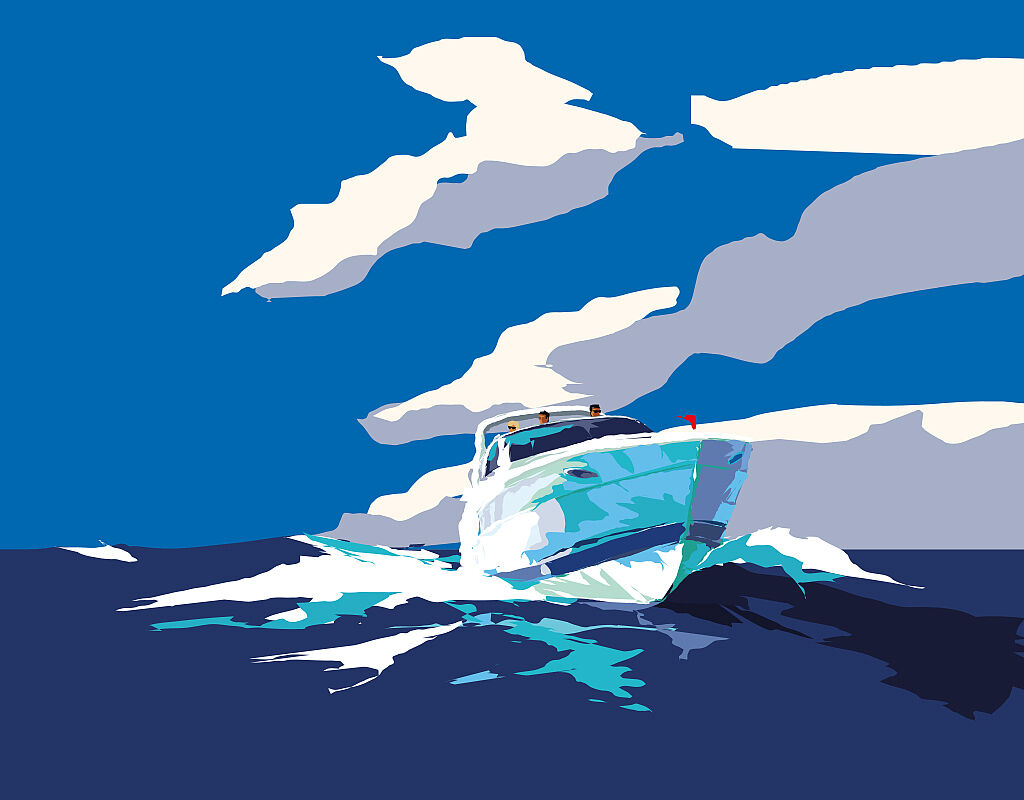 What insurance cover do I need for my motor boat?
Regardless of whether you are a newcomer or an experienced boater when it comes to insurance it is easy to get lost in the small print. There is a general misconception that all insurance policies are the same - they are not! To decide on the type of insurance you need think about why you need cover; what you want to include in your cover; and how much you can afford.
The Pantaenius Motor Boat Cover offers All Risks hull cover and a dedictated Third Party Liability policy but what does this actually mean?

Motor Boat Hull Insurance: Insurance is about protecting yourself against the unexpected. You will have no doubt made a sizeable investment in purchasing your motorboat, damage it without Hull insurance in place and you may find yourself financially unable to repair or replace it. Hull insurance covers you for damage to your own boat and is one of the main types of marine insurance policies available. It covers a broad range of damage to a boat's hull, machinery and equipment. However, to understand the cover further you need to look at the policy wording and determine whether it is based on All Risks or Insured Perils. An All Risks policy covers everything unless the loss or damage is caused by something which is specifically excluded. Simply put something is covered unless one of the exclusions in the terms and conditions applies or is specifically noted on your policy schedule, whereas an Insured Perils policy covers only what is specifically noted in the policy. Pantaenius offers All Risks hull cover, specially designed for motorboats and includes mechanical breakdown of engines and machinery up to 5 years of age including if caused by misfuelling or by contaminated fuel.
Motor Boat Third Party Liability Insurance: Not every motor boat owner will need or want the full range of insurance products the market can offer. However, we recommend taking out, as a minimum, Third Party Liability insurance as compensating a third party for injuries or damage can be an expensive business. Liability insurance covers your legal liabilities due to your negligence should you cause damage to third party property or cause injury to, or death of another person. Having this cover will protect you against unexpected financial or legal burden incurred as a consequence of accidental damage or injury to a third party. You will also find that it is a requirement of many local authorities and marinas that, to use their mooring facilities, you have third party liability insurance in place.
In addition to the coverage of liability claims, the Pantaenius Motor Boat Third Party Liability policy also accounts for the wider consequences of an incident including the legal defence against unjustified claims for damages from third parties and should you accidentally set off your boat's GMDSS device and incur liability for search and rescue costs, we will pay these for you too. You and your crew also have legal liability cover for accidental water pollution and the use of water sports equipment including diving equipment and if that wasn't enough the PMTPL policy also extends to cover you when skippering a borrowed or chartered yacht.

Other types of insurance for motor boaters: Other insurance covers available: Personal Accident Insurance. A Personal Accident Insurance pays a sum as compensation for a permanent disability or death. Some insurance providers include limited Personal Accident cover free under a comprehensive boat insurance policy. Others offer a stand alone policy for which you will be charged a separate premium. Either way, look closely at the limits offered. If it's included within a comprehensive policy chances are that the limits available will be low. The Pantaenius Personal Accident Insurance is a dedicated stand alone policy offering not only accident cover but also includes additional benefits such as emergency medical expenses and search & rescue costs.
The Legal Expenses Insurance covers costs resulting from legal disputes over uninsured losses following an accident with your motor boat, bodily injury, contract disputes relating to servicing or repairing your boat as well as buying parts or equipment for it and the legal costs that occur when you need to defend you against any prosecution, relating to the ownership of your boat.